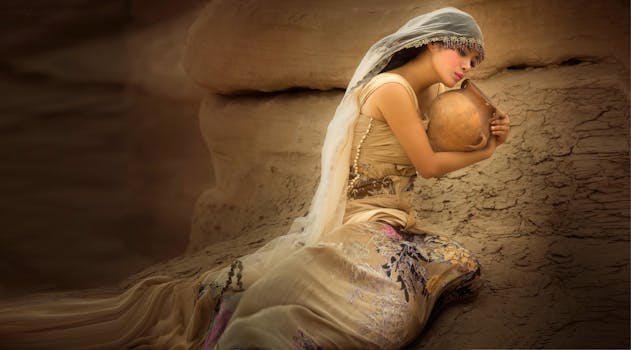 Irish traditions are rich and full of both whimsy and sentiment. This is especially true when it comes to weddings and marriage. The Irish symbolize beautifully the real meaning of marriage with their wedding rings. Celtic engagement rings and wedding bands have a style all their own, but still lend themselves to adding your own personal touches. An antique gold ring with the telltale woven pattern is the perfect symbol of the blending of two lives.
 
Designing Your Celtic Engagement Rings

Once you've decided you love the tradition of the Irish wedding ring, you can design your own engagement ring and wedding bands to incorporate those styles.

First you begin with the precious metal that will hold the pattern and any gemstones. Rings can be fashioned out of gold, silver, or platinum. Jewelers will tell you what material best suits the stones you may be setting within the ring. Platinum for example is the perfect material for setting a high quality diamond since it will not discolour or yellow the stone as gold may.

Next the metal is moulded into the traditional woven Celtic pattern. Even an antique Celtic ring can be remade to suit the new couple's preferences. It can be carefully resized as to not lose the pattern and it can have personal gemstones added to it.

Rings can be made in many different widths too. For example, if you have a one carat diamond, you will probably want a wider band than a ½ carat diamond would hold. That is true especially if you want to show off the intertwined pattern and not have it hidden by the stone.

Adding gems to a Celtic style ring gives you many design options. You can intersperse small stones throughout the crosses on the weaving or add one centre stone. The stone can be part of the engagement ring with a solitaire placed there, and then have either a plain Celtic band or one with several coordinating stones. The design possibilities are endless.
 
Making Your Ring a Part of the Wedding Ceremony

It is customary in many Jewish, Christian or non denominational wedding services to exchange rings. To further highlight the reason you chose a Celtic engagement ring, you can include a brief message of its meaning on your invitation.

The meaning of the intertwined or woven pattern is symbolic of the blending and joining of two lives into one never ending circle. You can further enhance this message through the music you choose for your ceremony.

Irish or not, using Celtic engagement rings and Irish music will make any wedding ceremony and reception special. This is a day to always remember and the rings you wear will be a part of that memory long after the champagne is gone and the guests have returned home. Keep the feelings you have on that day a part of everyday with the symbolic ring style.