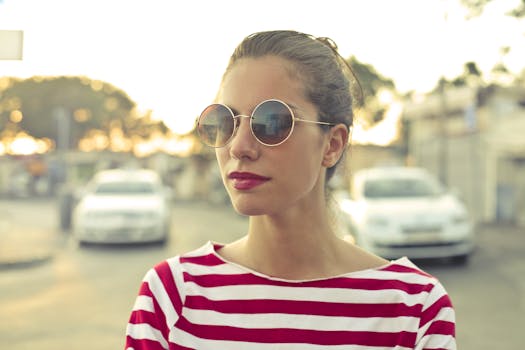 For centuries, jewelry has been the signature of great power and wealth. King Tut wore lavish crown jewels, necklaces and rings. Marie Antoinette sewed jewels into the bodices of her garments.

Jewelry has always helped define an era. The techniques and materials used in manufacturing jewelry during a particular period of time reflects that era's market influences and world events.

Today, estate jewelry - jewelry that has been previously owned - is more popular than ever with collectors as well as consumers looking for original, high-quality designer pieces. What's hot? Brooches - the bigger and flashier, the better - platinum and white metal, cocktail rings and watches.

"Watches from yesteryear are in high demand today because of their rarity and uniqueness," said Tom Kowal, director of retail operations at Ross-Simons Jewelers. "Many customers seek out styles no longer in production from the famous-name watch manufacturers of today in order to stand out from the crowd."

Ross-Simons says clients prefer estate jewelry for its versatility and excellent value. It is less expensive to buy estate jewelry than to have the same piece of equal quality recreated today. Plus, since many estate pieces are handmade and much heavier in weight, the workmanship often is superior. Finally, much of the jewelry found in an estate collection is one-of-a-kind, so wearers can be confident that their jewelry is unique.

Most estate collections contain antique jewelry (jewelry that is at least 100 years old) as well as modern-day pieces.

When shopping for estate jewelry, look for these defining characteristics of the jewelry from certain eras.

* Victorian: During the early Victorian era, women's clothing was very modest, with no open necks and, therefore, no necklaces. Further, bonnets and hairstyles covered the ears; hence, no earrings. Instead, women wore large handcrafted brooches on their dresses, along with elaborate rings, bracelets and pendants. Ross-Simons indicates that jewelry from the Victorian era in particular is very much in vogue today.

* Edwardian: Simple and lightweight jewelry characterized this period of the early 20th century, when the Industrial Revolution was radically transforming and improving manufacturing processes. Platinum became the metal of choice in which to set diamonds.

* Art Nouveau: In this period from 1895 to 1915, jewelry moved in a drastically different direction. With prosperity on the rise around the world, old simplistic and ordinary styles became outmoded and free-form, free-flowing jewelry became the norm.

* Retro: During the years of World War II, platinum became a "strategic" metal for the government and therefore wasn't used in jewelry. Instead, pink gold dominated this period. And as women's lifestyles changed - they were helping the war effort by working in factories and business - jewelers started designing larger, bolder jewelry. The styles were strong and powerful, not petite and lacy as in previous years.