Just as every woman needs a pair—or twenty—of jeans, a few pairs of black shoes (at the very least: ballet flats, thongs, kitten heels and stilettos), a cocktail dress, a few basic skirts, a chic business suit, a cardigan sweater…I could go on but you get my point. Just as every woman needs these fashion staples, she needs a few jewelry basics—seven actually—with which to accessorize her outfits.

Like a custom paint job on a sleek Harley, accessories personalize your style and tell the world that you care enough to go the extra mile for appearance's sake. And we all know that appearance counts. Within the first three seconds of taking you in, people make judgments about you that you usually cannot reverse. So why not make a good first impression with a look that is polished, put together, and says that you pay attention to style and detail? Still with me? Good. Here are seven jewelry staples no well-dressed woman should be without. Choose any one of them to accessorize in a snap, and to ensure that snap judgments made about you reflect who you really are.

Diamond studs Anyone can pull off this classic accessory. Diamond studs are elegant, timeless and simple enough to be worn with other jewelry and any style of hair or dress. Look for clear, sparkling gems with at least ½ carat total weight, set in white gold or platinum (not yellow gold) to show off their colorlessness. As for shape, round studs will always be in style, but princess cut styles are popular—and classic too. Look for screw backs to help ensure that you won't lose your investment, and make sure the setting is secure (I prefer four prongs to three).

Be warned that quality diamond studs can be pricey. Blue Nile.com has a beautiful pair of ½ carat tw diamond studs with screw backs for $600; Tiffany & Co. sells a beautiful pair of .22 total carat weight diamonds set it platinum for $875. Can't afford these beauties? My sparkly CZ look-alikes get the job done, and cost under $40. And I don't have to worry about losing—or insuring them.

Pearl studs Like diamond studs, pearl studs can be worn with every style of dress, and with all types of jewelry. Unlike diamond studs, pearl studs are surprisingly affordable, especially when you choose freshwater pearls, which today can rival the beauty of their saltwater cousins. Look for round white gems that are well-matched; these are classics and won't go out of style. Beware of purchasing button-shaped (flattened) pearls when you think you're getting round. Choose a back that is comfortable, secure and comprised of a metal your skin can tolerate, such as white gold, yellow gold or platinum.

When wearing pearls, keep in mind that the gems are typically associated with a demure, ladylike reputation, so they're perfect for a job interview, wedding or other formal setting. Of course, classic pearls are perfect for daytime and casual events as well, and give the wearer a timeless, feminine look that is very polished.

When buying pearl studs, choose akoya cultured pearls or their far more affordable freshwater counterparts, which are just as beautiful. For the best look, choose pearls that are 6mm or greater in size. JR Dunn sells Mikimoto akoya cultured pearls in 6mm round white for $340; MoonRiverPearls.com sells round white freshwater cultured pearls in 7mm for $38.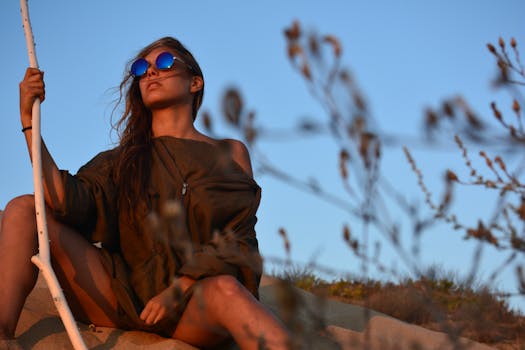 Dangle earrings I love dangles for their drama, and because their typical hook backs make them easy to get on and off. But many dangles aren't for everyday; they'll look out of place with shorts and a tank, for example. If you're going a bit more formal, though, you have many options with this earring style. Keep in mind that if you want your dangle earrings to become a jewelry staple, look for a classic, elegant design in a neutral color, such as an all metal style or one that ends in a cultured pearl, for example. For your staple piece, don't choose anything trendy or cute; steer clear of hearts, stars, zodiac signs and skulls. (If you want to go trendy that's fine, just buy something inexpensive.) As for what to choose, I prefer a dangle that hangs an inch or two below the earlobe to really make a statement. White gold and yellow gold bars, chains or chandeliers are timeless favorites. Of course, hairstyle and wardrobe will play a role here too. If your hair is very long you can get away with more dramatic—and longer—styles. Remember, though, if you wear a dramatic earring it's best to skip the necklace and let the earrings speak for themselves.

Silver or gold hoop earrings Several styles of hoop earrings can be considered jewelry staples, from small diamond-encrusted loops to gargantuan, J.Lo-style hoops. It all depends on what you like, so choose hoops that fit your personality. Keep in mind, though, that oversize hoops can overpower short hair, an updo, or a face with small features, so take in the overall picture before you step out. Small gold, silver, diamond, pearl or CZ hoops go with everything and are always in style. Look for hoop earrings with a back that's easy to fasten and won't readily bend or fall out. And don't wear gigantic hoops to a job interview or other professional setting, unless you work at Vogue.

Diamond solitaire pendant There's not enough room here to write about the five Cs of diamond quality, but, if you're interested, there are a ton of sites out there where you can read about how to choose a diamond. As for the pendant, a single bezel set diamond on a white gold chain looks amazing, crisp and classic. Choose an 18-inch length with a secure clasp (I prefer lobster claw here) and make sure the chain is sturdy, yet thin and unobtrusive. It's the diamond that you want to showcase here, not the chain. As with studs, you can get a gorgeous solitaire pendant made with a CZ, or, for a twist, try a pearl.

Pearl strand When choosing a classic pearl strand, look for an 18-inch princess length in a classic creamy white. This length is very versatile, and the color is timeless. Both akoya cultured pearls and freshwater cultured pearls fit the bill, although akoyas will be more expensive. Other factors to keep in mind: pearl size counts. After the 7.5-8.0 mm mark, prices rise dramatically, but a 6.5mm strand is lovely and affordable. Look at luster and surface. Pearls should have a high luster, or surface sheen, meaning they reflect light well. They should also be free from obvious blemishes. Pay attention to uniformity. Make sure the pearls are the same size, the same color and have a uniform luster—the warm glow that appears to come from within the pearl. To check that the pearls are uniformly round, roll the strand on a table. Matched pearls will roll smoothly.

So you think pearl strands are too Barbara Bush? A Tin Cup necklace, where the pearls are evenly spaced on a chain, is a gorgeous alternative.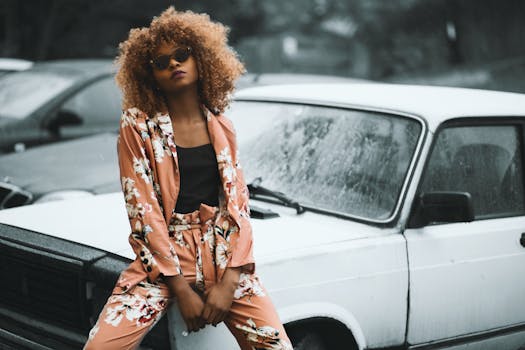 A Classic Timepiece Lots of options here, but if you're going to choose just one watch it has to be classic, functional and stylish. I like a water-resistant oversize sterling silver watch or a classic tank watch, both of which will look good with everything except formalwear (then you can tuck it in your clutch). A stainless steel band will wear better than leather, and is usually water-resistant, but try it on in case it feels too heavy or overwhelms your wrist. Stick with a classic white or muted watch face with numbers that are easy to read. (Bold colors are pretty, but distracting.) A glow-in-the-dark face is a plus. As for brands, Swiss Army has some great styles that wear well and don't break the bank. If you have the means, a Tag Heuer or Rolex is always nice too.

When you have your seven basic jewelry staples, it's time to play. There are so many other classics you can add to your jewelry box if you're so inclined. A diamond tennis bracelet, a beautiful Tahitian pearl bracelet, an oversize pearl cocktail ring, or a signature piece in your birthstone all look terrific. Depending on your style personality and budget, you can choose plenty of other extras to keep up with fashion trends, but keep these on the inexpensive side as they likely won't stand the test of time. For a statement-making piece, choose an oversize cocktail ring in a bold color. Or, if you like today's layered look, pick several chain necklaces in your favorite metal in varying lengths, and layer them with pearl strands or oversized turquoise, wood or mother-of-pearl beaded necklaces. Wide wood, mother-of-pearl or metal cuffs always look terrific, and stackable bangles, especially personalized charm bracelets, are always fun. (Do spend more on charm bracelets, as you'll probably hang on to these.)

Still stuck on what to wear? You can always go with my favorite and most valued piece of jewelry: a handcrafted, hand painted macaroni necklace made for me by my four-year-old son.