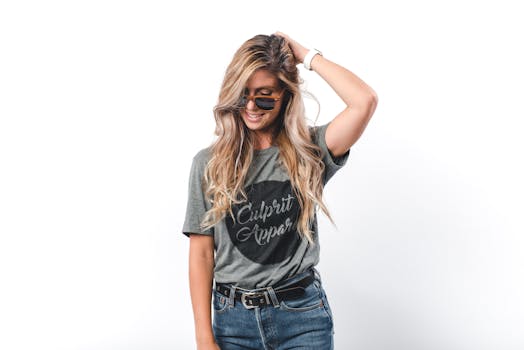 Part of your back to school shopping involves new clothes. For young kids, this is not just a matter of fashion - it's a matter of clothes getting outgrown!

Regardless of age, here are some fashion trends and tips for back to school in 2022.

Grade School

Elementary school age can look forward to some fun trends this year. Color is in, and kids love color! Girls' fashions are especially colorful this year. For the bottom half, "skinny jeans" are back (remember the tight ankles of the 80s?) in bright solids, and leggings are close behind. Kids' skinny jeans need not be too tight; the look to aim for in 2022 is for a straight silhouette. To add some flounce and ruffles, shorts and skirts can be worn over the pants or leggings. Pair up the bottoms with cute tees with tucks and ruffles.

For boys, hoodies are in, especially paired with corduroy pants. Cords come in colors for boys, too - 2022 cords will tend to be colors like rusty orange, gray, and burgundy. Boys can pair cords with classic oxford long-sleeve shirts that button down the front. The good thing about the button-down shirt is, boys can wear them with jeans as well.

Teens, Middle School, and High School

Skinny jeans for everyone! Colored jeans are back, too, making many a parent who grew up in the 80s smile with nostalgia. Also called "pencil legs," the trend in 2022 is away from the wide-bottom, boot-cut style of the 90s.

Another cute trend for tween and teen girls is a new take on the jeans jacket (it really is the 80s over again!). Now, the jeans jacket spots puffed shoulders and a sculpted waist, giving the classic jeans jacket a feminine look. Boys are wearing denim jackets, too, in more of a rugged, classic style.

Leggings are not just for kids anymore. Leggings are back for tweens and teens, too - they'll likely be everywhere in fall 2022. Leggings make for a great layered look when then weather gets cool and you still want to wear your skirts. Leggings help keep your legs from freezing! Leggings are available in solids, patterns, and short (capri) style.

Now for a combination of leggings and jeans - jeggings! These are denim leggings that are stretchy-soft like regular leggings, but with the denim look. Pair them with big sweaters and long-sleeved shirts this fall.


For guys, striped shirts are the way to go back to school this year. Layer a button-down striped shirt with a plain tee, or go for a casual look by wearing it alone with the sleeves rolled up.

Guys can keep warm with tweed jackets in 2022, as this classic fabric is in style once again.
Visit Here: https://www.hollywoodsensation.com/collections/todays-specials