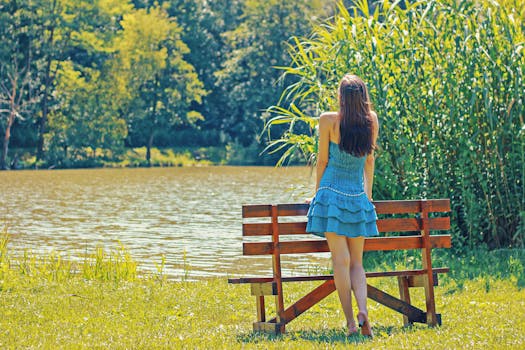 Wedding rings, also called wedding bands, are an eternal sign of love between two engaged partners. Most weddings require an exchange of rings taking place between the uniting groom and bride before they could be pronounced husband and wife. The ring itself is stated to be a symbol of an unending love, due to its circular shape. Similarly, the ring finger is traditionally believed to house a direct vein to heart, which describes the intense emotional bond that might develop between two engaged individuals. One could find many similar stories prevailing around the world while trying to learn more about wedding rings.

There is a rich history behind how wedding rings got introduced in the Christian way of life. It wasn't until the days of Pope Innocent III that couples were asked to wear two rings, one during engagements and the other while finally being married. Families offered rings just to seal engagements prior to this historical pronouncement by the Pope. He also asked the engaged couples to observe a waiting period before they could finally marry. These orthodox dictates slowly grew into colorful traditions, as Christianity traversed across the world over a period of many centuries.

Wedding rings are normally placed on left ring fingers of couples from the USA, France, Sweden and the UK. They are placed on right ring fingers however, in the case of Germany, Spain, India, and Chile. Interestingly, while Jews traditionally place wedding rings on their left hands, like the orthodox Christians, they prefer wearing it on the right ones after being married. There are also varying norms for the period when one of the partners has died. This universally gets deemed to be the end of any wedding concerned in most societies. However, much of this differentiation of norms might stem from the fact, which part of the world you were looking at.

A hardened alloy of Gold, Bismuth, Tin and Copper is often made use of in manufacturing wedding rings. Sometimes Platinum, Nickel and Titanium are also introduced to yield varying results. Platinum is mixed up with white gold for manufacturing a separate class of Platinum wedding rings. Similarly Titanium and Tungsten carbide are also used to produce durability, affordability, varying textures and shades of eye-catching ring designs.

However, less costly metals like Silver, Brass and Copper are scarcely used compared to the more expensive ones due to the former's corrosiveness. Aluminum and some other toxic metals are hardly ever made use of in the manufacture of either wedding rings or similar other ornaments. However, the widest and cheapest known alloy of the modern world, stainless steel, is surprisingly gaining ground as one of the options these days. Its durability, which is at par with that of Platinum and Titanium, could be attributed for this wondrous growth.

Retail shops may normally quote wedding rings at $600 and more, but could easily be procured at lower rates from various online resources. A brief look at some of the existing jewelry sites might suggest how they were selling most jewelry items at a reduced cost, including those from the latest wedding rings. These websites could easily meet with the demands of all market segments, starting from the casual jewelry buyer to the seeker of high-end ornaments.