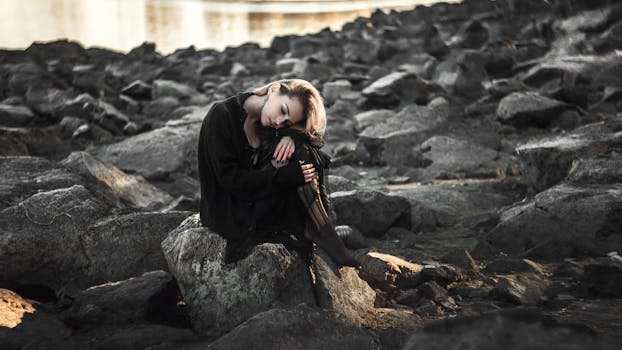 Looking for a great present for your mother, the woman who gave birth to you, raised you, and was there for you every step of the way? What can you give her that she would love, and at the same time would remind her of you, and her grandchildren?

Give Mom personalized jewelry - personalized jewelry is a great gift for a Mother and it could be personalized with different things, such as a names, initials, birthstones and many other things. The best thing about it is that it can be personalized with Mother's name, or names and initials of her kids and grandkids. This will make the piece of jewelry one of a kind, and your Mom will know that you picked the gift just for her.

Here are tips to help you find a perfect piece of personalized jewelry for your Mom. Here are our tips to help you find that perfect personalized jewelry:

- Personalized Rings. Personalized rings make great gifts for Mothers. You may get a personalized ring with Mom's name on it, or Mom's initials.

Or, make the ring really memorable, by choosing a ring personalized with birthstones. You may pick a ring personalized with family's birthstones - Mom's, Dad's kids' and grandkids' birthstones, all in one ring. Every time Mom looks at the ring, she will think about her family - this personalized ring will be a very special gift, she will always treasure.

- Personalized Necklaces and Pendants. Usually personalized necklaces is something that the younger crowd wears. A necklace, personalized with the person's first name has been a hot item a few years ago. However, these necklaces are good gifts for Moms too.

There are necklaces that say Mom or Grandma, which will also make a great gift for Mom. Or, you can have a personalized pendant made for Mom, the pendant would be personalized with Mom's birthstone and the birthstones of her children and grandchildren. How cool is that?

- Personalized Bracelets are also very popular gifts for Mothers, and there are many to choose from. Some bracelets are personalized with Mom's name. Others may be personalized with Mother's and childrens names. Yet, others may have her birthstone or a combination of her and childrens' birthstones on it, making it one of a kind bracelet just for her.

Next time when you are looking for a gift for Mom, get her a personalized piece of jewelry. You will be glad you did - she will love it!