Online Jewelry Store By Mary Hood Captures Red-Carpet Fashion At Affordable Prices
family-owned, Online Jewelry Store based in Oceanside, California, and was founded by Anthony Hood and Mary Hood in 2021 with a mission of sharing happiness through beauty and fashion. It captures red-carpet fashion at affordable prices.
The runway-inspired collections and state-of-the-art packaging make women feel confident, inspired, and beautiful – with pieces that never go out of style. They do more than "just sell jewelry."
" />
"You no longer need to come to Hollywood to feel like a celebrity," said the founder. "Anyone can visit our e-commerce store and purchase signature jewelry that gets delivered right to their doorstep."
The jewelry company empowers women from the workplace to the red carpet, all while giving back to charity. Hollywood Sensation Jewelry is for every woman, delivering sophisticated quality and timeless designs. Their no-questions-asked return policy means you can invest in affordable luxury with confidence!
Tell us a little bit about you. 
I'm Mary Hood, the founder, and CEO of Hollywood Sensation Jewelry. I moved to the United States without knowing any English. I had no idea where I would end up, but I did have a business degree and an abundance of sales experience. Starting my own online jewelry company gave me the opportunity to use my skills and expertise while juggling the challenges of being a mom. All I knew was I had an opportunity and I had to make the most of it.
Along the way, I was able to push myself to do more—to be more. My husband,Anthony Hood, was helping me part-time while running a successful mortgage company. When the business took off, he decided to join full-time and the company became a family business.
" />
Where is home?
Beautiful, sunny Oceanside in Southern California.
Has selling jewelry always been your career plan?
Yes, I love the shine, glitz, bling, and sparkle. Wearing beautiful pieces of jewelry makes me feel confident, inspired, and beautiful.
What's a typical day like for you for running an online jewelry store ?
My personal must-do daily activities are e-commerce, building traffic, customer service, stock management, site updates, social media updates, and staff communication.
How much has your style changed once you started running an online jewelry store?
I wouldn't say our style has changed but it is ever-evolving as fashion and it always will be. We recognize different styles and trends that cover a wide demographic audience. This is why I think we have been so successful.
What is one jewelry piece that you can never go wrong with?
I would say our Love Knot Collection. The Hollywood Sensation line also takes inspiration from the warm sunny beaches of Southern California to the glitz and glamour of the red carpet in Hollywood. These pieces will make any woman feel like a movie star with glamour styles at affordable prices.
Tell us about the Elton Jon Aids Foundation and what inspired you to donate to them. 
In addition to fashion and beauty, our family places a high value on giving back through philanthropy. We've donated $20,000 to the Elton John Aids Foundation. We've also donated $60,000 worth of jewelry to The Price Is Right for breast cancer awareness and to autism awareness.
The Fox Magazine is all about inspiration, what/who inspires you the most?
My greatest inspirations are my parents, especially my dad. He always supported and encouraged me in every situation. He always taught me not to worry about my weaknesses and take advantage of my strengths. This has developed a lot of confidence in me during difficult times.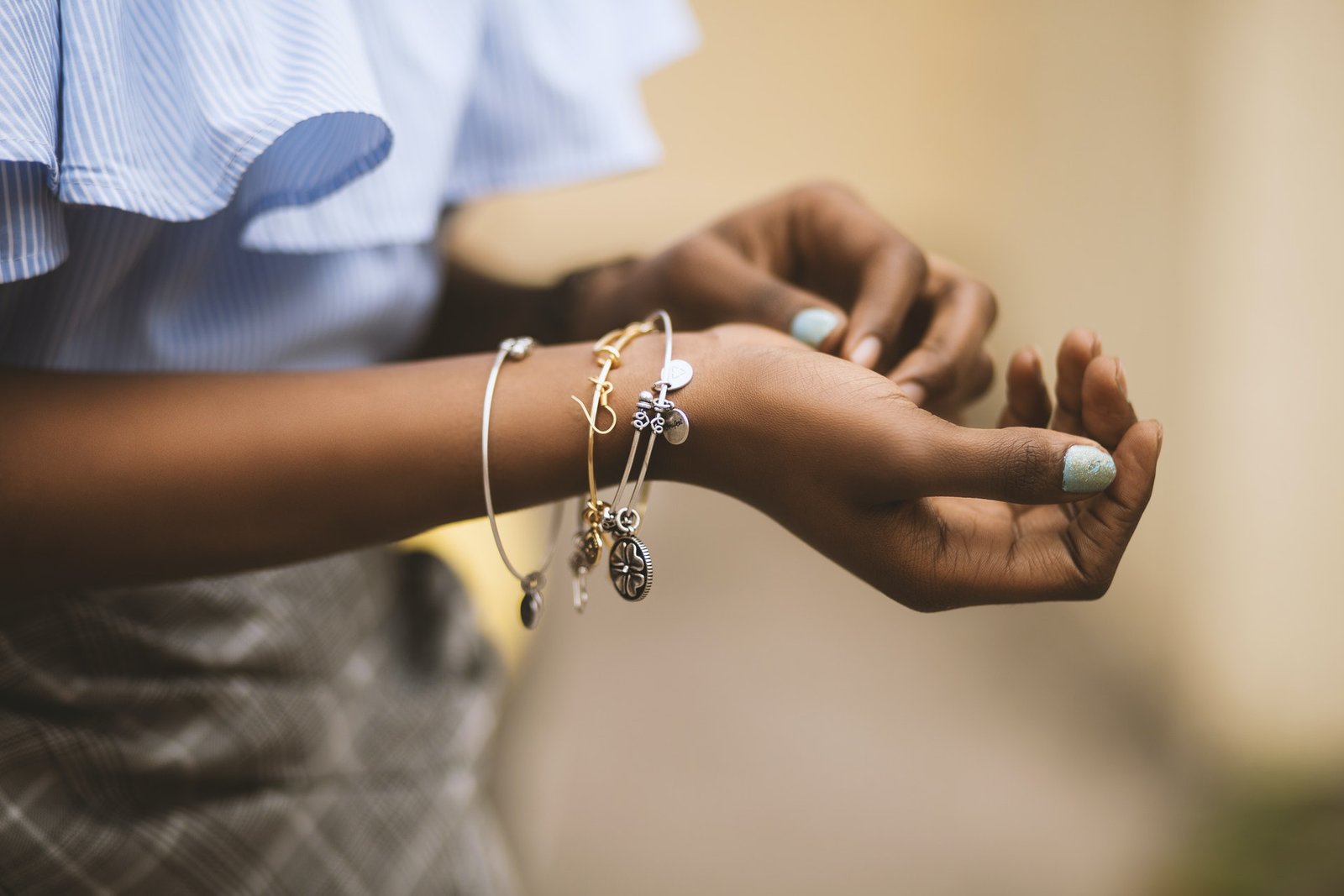 " />
How do you translate trends to your audience?
We are lucky in the fact that we get a lot of feedback from our customers. They are the ones who make us who we are.
Women love jewelry which makes us feel beautiful, like movie stars. For several years, the only way to purchase such jewelry was to visit Hollywood. This has now changed. We carry a variety of jewelry pieces that are handcrafted and designed exclusively for women.
"Our jewelry designs consist of semi-precious stones that are finished in either 925 sterling silver, platinum, or 18k gold. Online shoppers can browse our large virtual jewelry catalog for earrings, chains, bracelets, cuffs, pendants, and more. There is something for everyone at our store."
The Signature Line jewelry pieces of Hollywood Sensation® have already made some notable appearances on television. They were featured on EXTRA's Holiday Pop-Up Shop, The Real, The Talk, and The Price Is Right. Ever since then, the amount of interest in the company's jewelry has skyrocketed. Some celebrities like Shae Wilbur have publicly endorsed this jewelry for its amazing authenticity and design.
What advice do you have for someone who wants to enhance their jewelry collection and what is a good piece to start with?
Find your target audience, create a sensible collection, price your jewelry wisely, get a website, create great jewelry photos, start a blog, and take your business to social channels.
What are some current goals you have for the future of Hollywood Sensation?
Increase customer satisfaction and philanthropy.
" />
What has been a big accomplishment for Hollywood Sensation and why?
Giving back to charity.
What do you see as some of the economic and design challenges of the industry?
Developing countries are making more of the same style. Price alignment with the market is also a challenge.
What challenges have you faced while running an online jewelry company?
Gaining trust amongst people, the tensions of designs getting copied, relying on mail service carriers, making sure our product is delivered in a timely matter. Hitting the target audience, customization issues, getting people to pay online, and timely delivery.
What elements separate your work from other jewelry companies?
Top-rated service and delivery to your doorstep seal the deal. Our runway-inspired collections and state-of-the-art packaging also make women feel confident, inspired, and beautiful – with pieces that never go out of style.
What's something people would be surprised to learn about you?
I love the beach, paddle boarding, and sailing. I also love French pasty crepes and chocolate souffle. I'm a morning person and usually, up around 5 am. I'm obsessed with remodeling and decorating the house.
" />
What's your best advice for people when purchasing jewelry?
Mix it up! Don't be afraid of trying new looks or even wearing multiple pieces at once. Jewelry is often about finding your own look or what is natural to you. Different pieces don't all have to match or be the same type or price point.
Wear gold with silver, diamonds with pearls. You may even stack up many bracelets or rings to wear all together or find you can wear your favorite necklace as a bracelet, and so on. Be you.
Don't just buy something for a trend or a fashion, or even a sales promotion. Find a piece you love and that can become a part of your collection or the person you are buying for. Jewelry is special and even an emotional purchase, so be sure to seek out not just the materials you are searching for but something that really has meaning to you or stands out.
You can find yourself or that special someone wearing a piece of jewelry and it becomes your favorite piece, not only because it is beautiful, but also for the story or history behind it!
What is your favorite fashion-related motto, quote, or words to live by?
"It's not about the dress you wear, it's about the life you lead in the dress." – Diana Vreeland
---
Connect with Mary Hood!